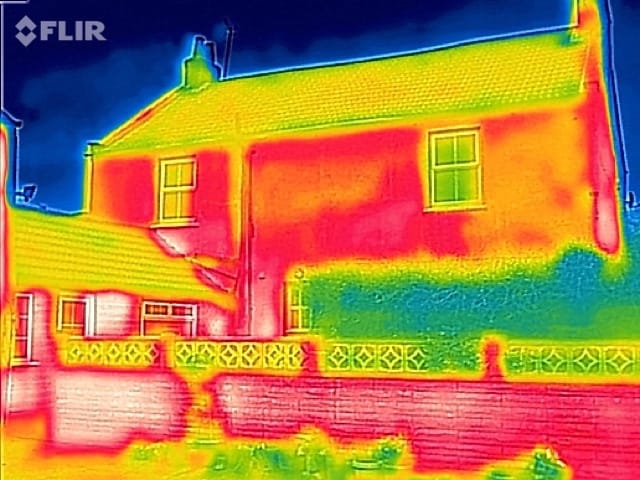 Every day is different for the All4Walls expert render wall surveying team. Each day we get a varied number of enquiries up and down the UK for all manner of projects. From mid terrace properties suffering from damp and condensation to very large domestic and commercial buildings requiring surveys for render & refurbishment.
This rather unusual helicopter gunship street art removal enquiry in the city of London came in recently. We were instructed to look at the feasibility of removing this piece of valuable street artwork in one piece, wall and all!
The graffiti has been applied to a solid double brick wall that has been rendered. The other side of the wall forms part of an interior working office. The wall in question is not easy to access, taking a section of wall out and extracting the artwork presents a few challenges. Nevertheless, All4walls put together a specification, backed up by a skilled workforce we are confident we can remove this valuable artwork. Once safely packaged it will then be shipped overseas to its new owner. We expect to start work on this project within the next few months.
Getting back to more normal enquires of render wall surveying work. From a small mid terrace to a palatial residence whatever your project may be we are here to help.
All4walls offer specialist wall surveys for Damp Advice, Humidity & Condensation Risk-Control, Energy Performance Certificates, Thermal Imaging and of course Lime or Cement Renders, Insulated  Cladding, Wall Coatings and General Exterior Wall Care.
For external wall insulation projects, we can specify and design bespoke breathable systems we can also assist with building regulations, ensuring compliance with part L1b work to existing thermal elements. Our specialist wall render surveying service welcomes enquiries for existing external wall insulation defects and problems, including external insulation installed under ECO and Green Deal schemes
We also make sure our customers are charged the correct lower rate of VAT for energy saving material renovations.
Get in touch with us for your Free Survey* fill in our contact form or call 0113 328 1267
*Free surveys are within the Yorkshire area only and are subject to the nature and size of the project. Other areas within the UK can be arranged subject to a pre-agreed survey fee, please get in touch with us for  more details